Most companies start off their businesses without the resources, knowledge or understanding of their businesses best processes to warrant having a ERP system.   How do you know when you are ready for an Enterprise Resource System.
First, what is a ERP and What does is it intended to do.   If you have done this much research- go ahead and skim, or skip this section.   Just in case,  quickly, ERP stands for Enterprise Resource Program, which simply put is a system designed to help manage the flow of all your businesses resources.  Employees, Sales, Accounting, Purchasing, Inventory, Marketing, Website, E-commerce etc.  All of it, including quality control, manufacturing.   The idea is by having all these areas integrated with each other, in the same system, sharing the same data set and database that it is faster, easier, and more capable of a system to help manage a companies growth.  It also removes the risk associated with multiple sets of data entry, as well as creates opportunities for time saving automations.
Second, it is good to understand the true importance of an ERP system, what you are looking for it to do, what your expectations of it are, and what it will actually be capable of.   An ERP system  can be one of your most valuable tools and perhaps your greatest asset, outside of your employees, that your company will have.   A properly fit and optimized ERP system will streamline your data flow, decrease the amount of time employees spend doing repetitive actions.  It can lower materials costs, improve inventory flow, reduce on-hand inventory levels,  maximize production capacity through scheduling, increase production capacity.  Opening the door for more sales, lower costs, and higher profits.   Like any tool that it requires attention, improvement, customization, and maintenance.  DO NOT plan on buying it and using it out of the box.
Third thing before even starting the evaluation process is understanding what a feasible budget should be and what to expect for implementation.   In this category, first avoid initially dealing direct with an ERP manufacturer.  To them, their system will always be the best system for you, or one in their family of systems.   The demos they run will always do everything perfectly  and showcase all sorts of amazing automations and capabilities.   They will demonstrate a completely customized and maxed out version.   Not too much different than test driving the SXLT model of a care with every option the manufacturer has, only to be sold the base model, with no options.   Roll up windows and no A/C.   Consider using a manufacturing ERP consultant.   They will work with you to first understand the processes of you company, the flow of materials, and information.   They should next build a requirements map based upon your flow and needs.  This starts to create the framework of what areas are critical to you, and ones that mesh best with your accounting processes.   From there a list of acceptable ERP's are created.    At this point you can walk through demos, and do it with your consultants, or work with them providing demos of the systems that might work best for you.  While it might cost you 10 to 15 hours at $250 to $300 per hour it will be money well spent.  Choosing the wrong system can cost you hundreds of thousands of dollars in reimplementation, lost opportunities, process inefficiencies, and system costs.  A consultant will help you examine the costs and help you understand the added costs associated with a system in terms of upgrades, support, maintenance, and customization of the system to your needs.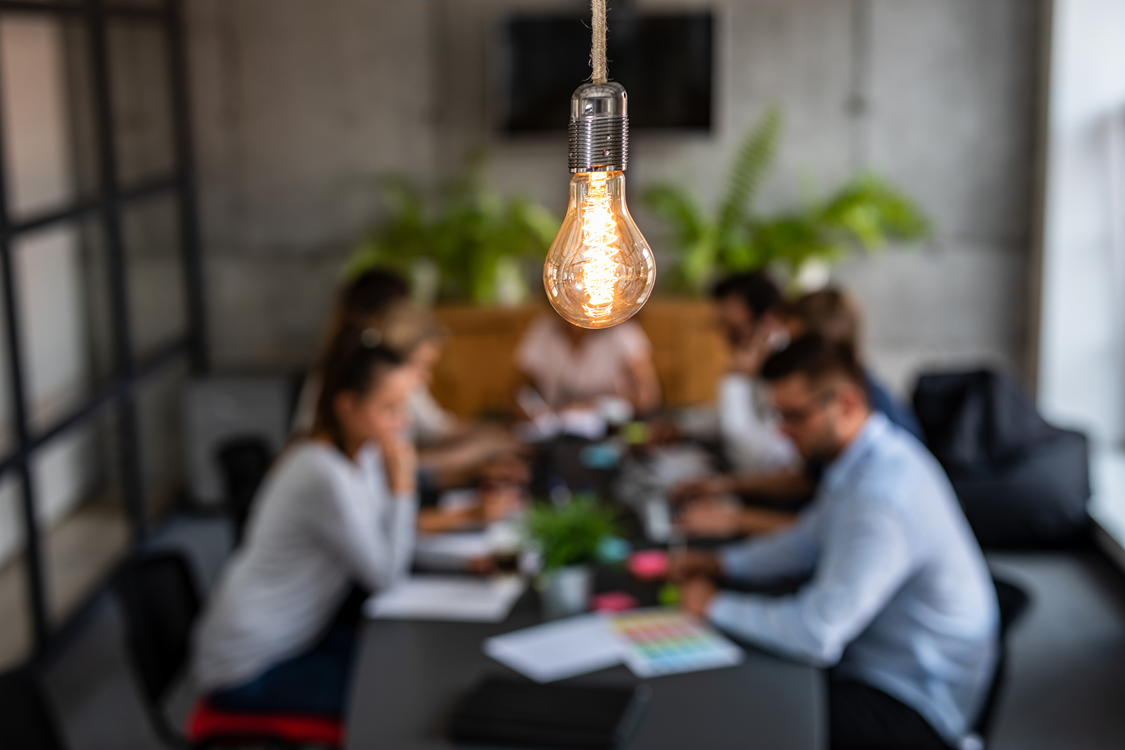 Are You Ready?
See these quick answer questions below that can indicate you are ready for a better system?
Now that you have done a little more understanding of a system and what it will take to have one, maintain it, and optimize it.   Are you at a point where you are ready for one?
Quick Questions to Ask your Team:
Do you use a Spreadsheet to manage part numbers?
Do you often find yourself wondering where certain parts or materials are?
Is training new people, almost impossible because the system is built around learning it by using it?  Meaning you will figure out what to do and where things go as those issues arise because there are too many nuances to setting processes or procedures.
Are people doing multiple entry of the same items?
If your Inventory person is out sick, does your system slow down?
Have you had errors because information wasn't accurate, or details were lost of forgotten?
Take time to understand what your current (non-system) system is really costing you.   

Fees for all systems being used to manage customer interactions, such as CRM, Constant Contact, Mail Chimp, etc.
Cost of system down time
Cost of input errors
Cost of manufacturing or inventory errors
All of these create a red flag for the fact that your business has grown beyond the handheld processes level and you are ready to look for an ERP system.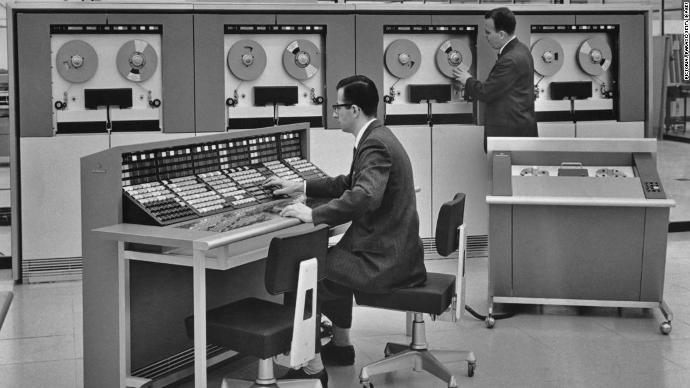 We are Ready for an ERP System.
The  need for greater efficiencies and greater automation of processes and routing activities is critical for the success of our organization.   But we can't spend $50,000.00, so $100,000.00 or more is completely out of the equation.
CREATE YOUR WANT LIST
You know some of your pain points, if you are doing this on your own.  Draw out your  process from Marketing, Lead, Website, E-Commerce, Quote, Sales Process, Close, Purchasing, Inventory, Manufacturing, Scheduling, Job Costing?, all the way to shipping, invoicing, and accounting.   Allow stakeholders with these system to list out key functions they want to see.   This way when you are looking at system you know somethings that you need it to do, and you can know during this phase if it is a customization or part of the system.
DEFINE A BUDGET and DESIRED ROI
What are you able to pay for a system each year?  Look for systems that can fit into that budget, and include in that cost.  Time for people to customize, improve, and optimize your system.  In concert with a desired budget get an idea of how much money you will sales in saved labor, or broken items or downed items.   This is based more looking at the improvements you will see using this consolidate system.  By knowing your budget and knowing the ROI you want to see, you now can make a more educated system.
TAKE A DEMO
You have all the information you need now to go on the demo.   If you are dealing directly with the manufacturer of or a reseller of that ERP platform.  Be sure to ask often if those automations or activities are part of the system, or an add-on to the system.  Be aware that ERP sales people are working to sell their ERP.  The manufacturer reps will always tell you and try to show you how their system is the best and the perfect system for you.   It may or may not be, have that list and see how many boxes the system ticks off during the demo. 
GET THE BUDGET/QUOTE
Make sure the quote covers everything.   System operations, support, implementation, any required integrations or customizations to follow your system.  Understand the process and time-line, financing options and payment programs (if offered).  Go through the quote with a fine tooth comb to make sure it covers everything you need and you have any potential risks identified.
STAKEHOLDER and KEY EMPLOYEE BUY IN
This is one of the most critical aspects, and the leading cause of implementation and system productivity failure.  If your employees won't use the system, don't spend the money.  Don't waste the time.  This process for manufacturing  companies should take between 5 and 7 months depending on the complexity of the system, number of employees, products, parts, and data being brought into the new system.   Given this, make sure that you have the full commitment of your team and core stake holders, and that all who might be left to train the rest of the employees are excited about what they system will bring to the company, and how it will make every employees job easier to do.
IMPLEMENTING THE SYSTEM
Do you buy a new suit and take it home and start to alter it yourself?  Most people don't, even if they have the skill set.   Same too with your ERP.    
Plan on professionals helping you implement your system.  I don't care if you think you can do it yourself or not.   The time you save by having someone who knows the system typically will pay for themselves before Go Live.   Make sure the people implementing have knowledge of the system, knowledge of your industry, a strong understanding of your company, and how you need your accounting to function.  This is where system knowledge by the manufacture is strong, but industry understanding and accounting requirements are typically lacking.  Be sure you have access to someone with the industry and accounting knowledge to be able to support an implementation team, if they are not on or a part of that team.
The main causes of failed implementation is employee participation and lack of industry specific knowledge, specifically how the system needs to operate surrounding manufacturing accounting, and Engineering flow into scheduling and routers.  So many companies know how to set this up in their system, but they don't understand the real life application of the process to their system.   This is where manufacturing knowledge and background is critical.
GO LIVE
Flip that switch and reap the benefits of a system designed, built, and installed to maximize your processes, people, systems, and production.
CONGRATULATIONS!!!!! You have a powerful tool to help create continued growth and success for your company.