More than 1000 Open Jobs
Here is a use case that shows the benefits of JobWatcher for companies that have a thousand or more jobs open at any one time.   Allowing easy access to check on job status, closing left open jobs, seeing who is working on what jobs (in real time), discovering and solving material issues. 
Standard Cost Job Closure
Eliminate the validation process of searching through five screens, plus a report to close a job.   Be able to see standard cost variance, estimated costs against actual costs, even quickly drill into a break down by operation if there is a discrepancy or issue.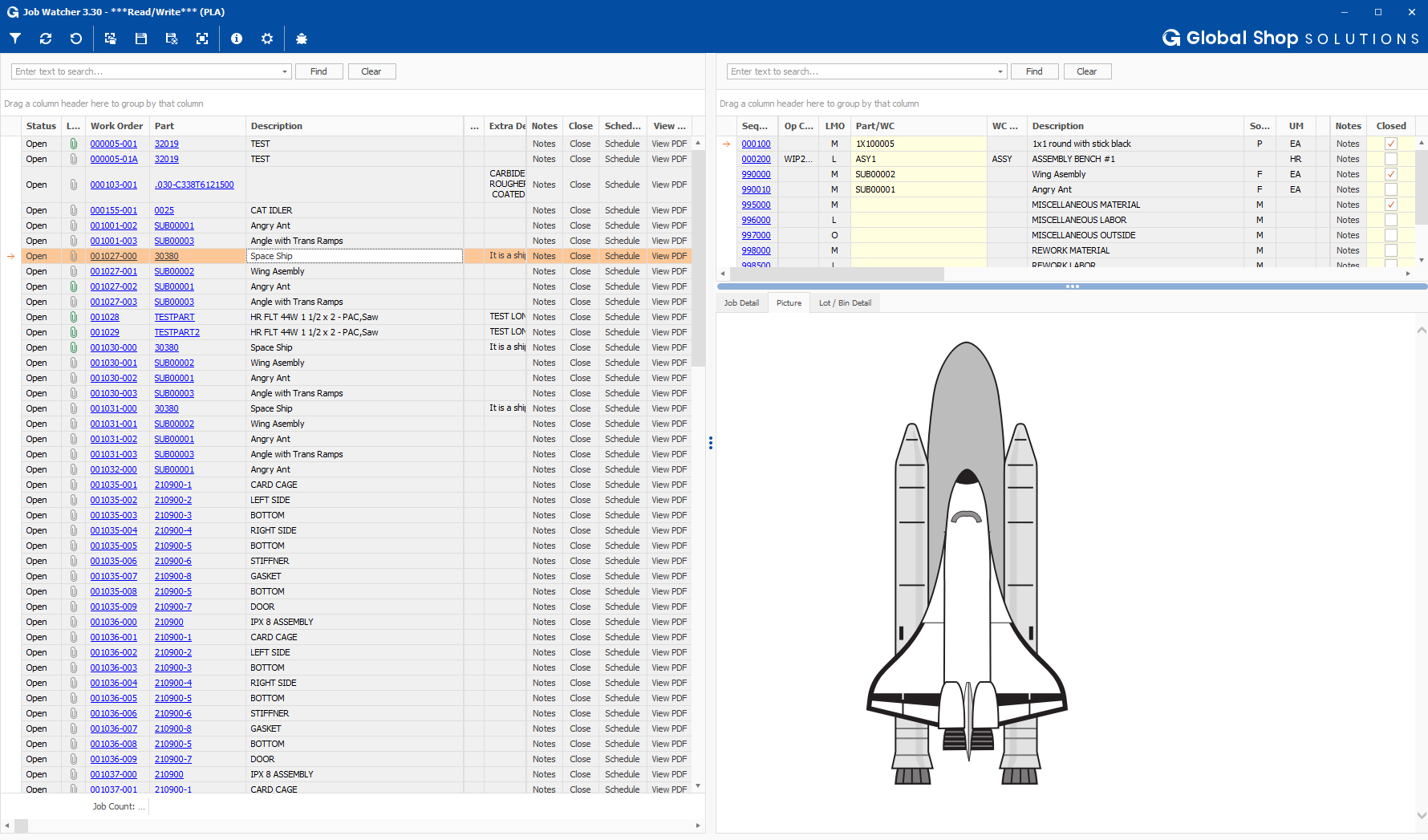 Everything on One Page
All your jobs, and summary information all on one page,  work orders, inventory, costs, labor productivity, and more.   
Simple Rescheduling  of Resources
Reschedule from the dashboard.  Open up the work order with a single click, and choose what resources to reschedule.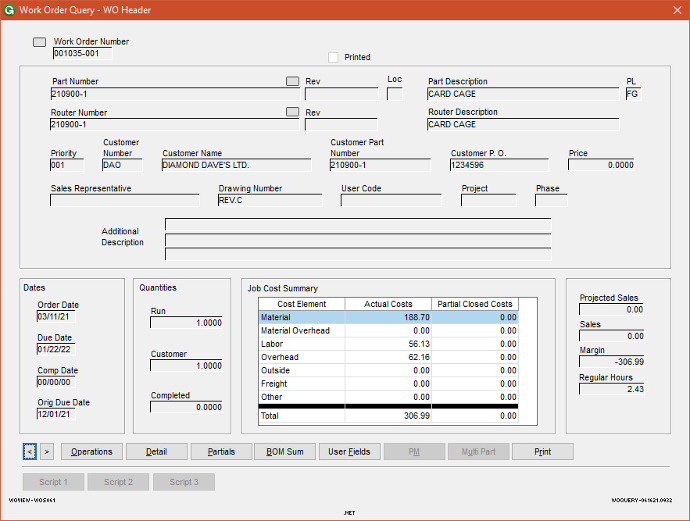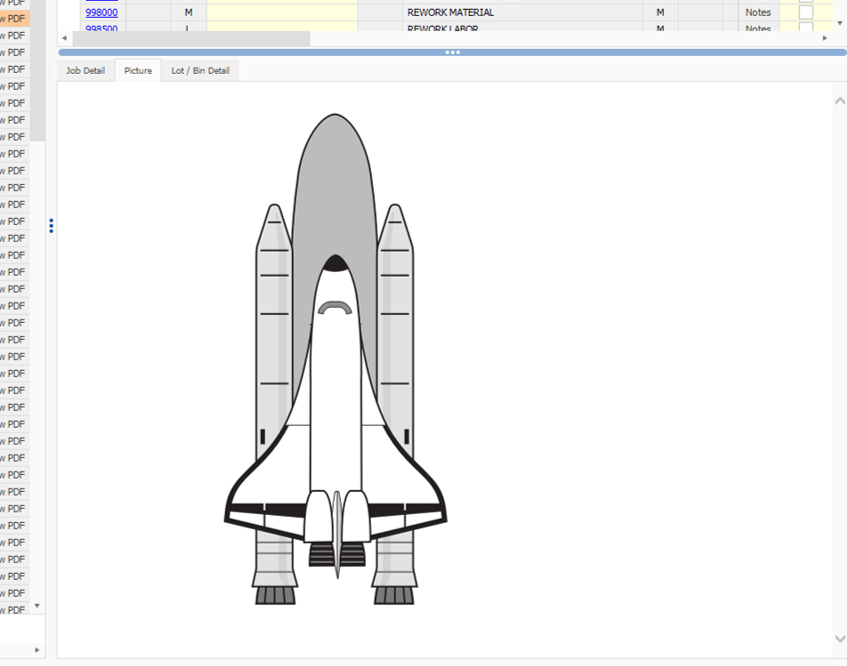 Seeing is Believing
We incorporated the ability to attach a photo to parts, assemblies, and products.  This gives you the ability to add a visual authentication aspect to your quality control.  People can see visually what is being built, or the part they are looking for.   In terms of training new employees it help to orient them to you products, and parts, and can be a tool to help with how things are assembled.    Seeing something is a very powerful tool to help remove uncertainty, which can delay production.
We Are Available.
Click on the link to request an information call.
We have been using JobWatcher since version 2.0 and is the best software program and comprehensive dashboard available and beats all the GSS dashboards.  Very well designed.  OYBI provides great at support and listens to suggestions to include in future releases.  

Brian Pokorny - COO